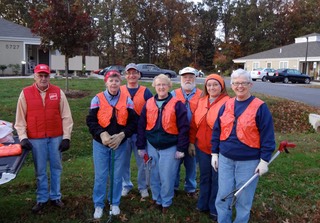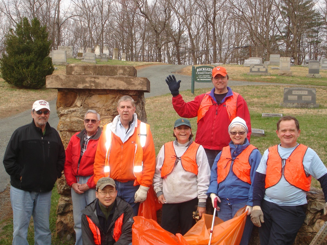 Spring & Fall Road Clean Up
Welcome - Join Us for a Meeting!
The Crozet Lions Club meets the second and fourth Monday of each month at The Meadows Community Center in Crozet.  From the Square in Crozet proper, take Crozet Avenue (Rt. 240) South and travel about two miles and atop a small hill turn right into The Meadows (map below). 
You can join us and learn how Lions serve their community, locally and worldwide, while developing friendships and valuable leadership skills.
Anyone interested in attending a meeting is welcome - please contact Susan Miller at 434-882-4962.  Meetings start at 6:30 pm with dinner and are followed with club business and usually a guest speaker.
"We Serve"
We welcome civic-minded citizens who are willing to donate time and effort toward making our community a better place in which to live. If you are interested in visiting the Crozet Lions Club, please contact us. 
Contact Us
Secretary Becca White

Crozet Lions,  5700 Park Rd, Crozet, Va. 22932  434-987-1229

The Meedows Community Center
5375 Meadows Drive, Crozet, VA 22932